The Marco Island Marriott Beach Resort just finished a $250 million renovation. This is a world class resort that has been a part of the Marco Island scenery since the 1970s. With over 700 rooms, 9 restaurants and full Spa you will get the finest treatment and service at the Marriott. With activities for adults and kids alike you can enjoy the beautiful Gulf of Mexico…..white sandy beaches, water sports and sunsets to die for.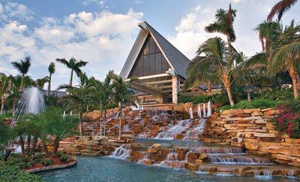 Enjoy your room with a balcony and large windows overlooking the beach with completely renovated rooms that were all done to make the guest feel pampered and comfortable.
This hotel boasts many beautiful weddings and social events along with world business conferences and celebrity golf lovers. With so much to do on the resort there is still more for you to enjoy outside of Marco Island with trips to Miami, South Beach, Palm Beach and the Florida Keys. Let us show you how beautiful South Florida can be.